In the next few weeks, your wiki will be migrated to a Fandom.com domain. Learn more here.
AwesomeGallery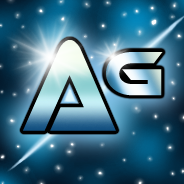 The AwesomeGallery is an art gallery of Awesomenauts-related content, officially recognized and approved by Ronimo Games. It is maintained, updated and moderated by members of the Awesomenauts community. It has a code of conduct based on Ronimo Games' own.
The gallery allows for the community to view and submit Awesomenauts related art, as long as it follows the set of rules stablished by its moderators.
catgame21234
puddingskinmcgee
RiceMaster