One Armed Chameleon
One Armed Chameleon [edit]
200
Description:

Makes the first next double pistol shot after dismounting your bike or after throwing sticky bomb a strong shot that has increased range and deals more damage.

WANTED DEAD OR ALIVE! By order of the Kremzon empire.

Upgrade
Lv1
Damage
80 (125.6)
Range
50%
One Armed Chameleon is an upgrade for

Chucho Krokk's
Double Pistol.
Upon dismounting from his bike or throwing a sticky bomb, Chucho's next shot deals 80 damage per bullet and has increased range. This damage scales with team levels.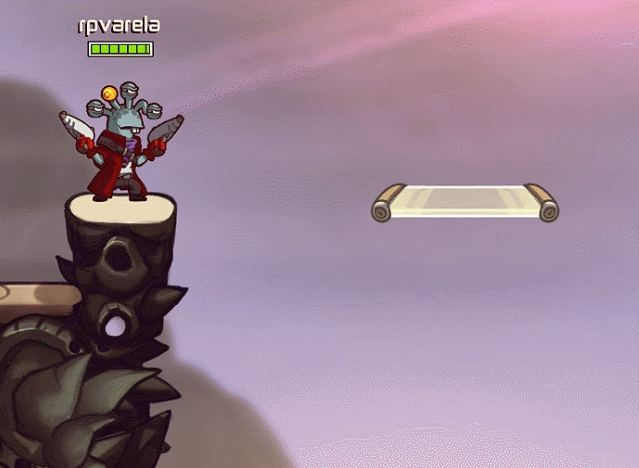 While the special shot is ready, Chucho's guns and missing eye (or other area of his head, depending on the skin) glow purple.
The name, icon and flavor text of this item are references to Leon Chameleon.